Sirius BBQ Grill Light, 10 LED Lights, SmartTOUCH Technology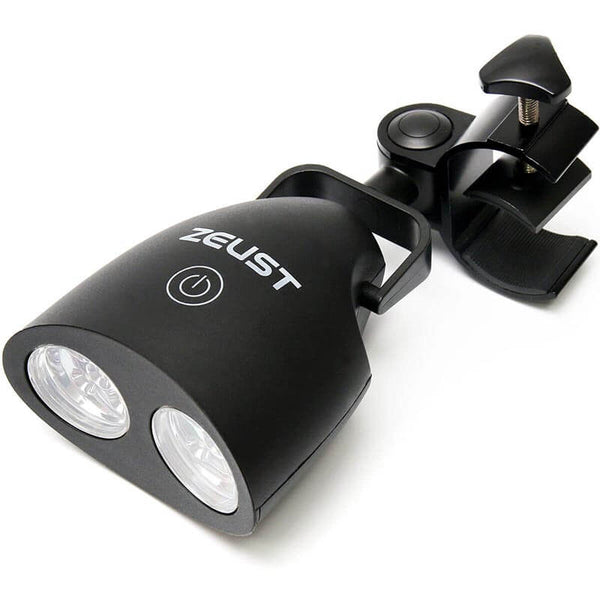 Sirius BBQ Grill Light, 10 LED Lights, SmartTOUCH Technology
Stop ruining another piece of meat ever again! Turn your nighttime grilling with your friends and family into unforgettable experiences. 

You are about to get a BBQ grill light that:
✔ is bright as the fullest moon in the darkest night,
✔ illuminates the entire grilling surface clearly,
✔ has durable, water and heat-resistant materials
✔ will outlast any other barbecue lights available out there. 
The Sirius Barbecue Grill Light is easy to set-up and completely adjustable. It has great battery life thanks to the energy-efficient LED bulbs which means you'll save money on batteries. PLUS it fits on any gas, electric or charcoal grill handle.

Makes a perfect gift to the grill master in the family! The SmartTOUCH technology (with auto-off feature) combined with the MeltGuard™ technology makes grilling so much easier. All year-round, no matter where you live.

No more taking burgers and steaks into the kitchen to see if they're done. Stop lugging out flashlights to be able to see the grill at night.
With your Sirius BBQ Grill Light you'll enjoy grilling after dark for many seasons to come! And you'll actually see what you are cooking.
Specifications:

Model: ZGL-110
UPC: 784672125710
Dimensions: 2.36 x 3.46 x 5.63 inches
Weight: 6.1 ounces
Material: Nylon Glass Fiber & zinc alloy (for the clamp)
Batteries: 3 AA batteries required (included)
Lumen output: 105 lumens
LED lights: 10 F5 LED bulbs with a 50.000 hours lifespan
Waterproof Rating: IP55
Power button: Touch-sensitive button with auto-off feature
Fits most grill handles perfectly, round, oval, or square (max diam/width: 1.45" (3.7cm)
Swivels 180 degrees horizontally and vertically and rotates 360 degrees for full coverage of your grill's surface.
Inside the box:
1 x Sirius grill light
1 x set of 3 AA batteries
1 x Philips screwdriver
1 x user manual
1 x waterproof cover
1 x bonus book "101 Grilling tips from the pros"
All our products ship within 24-48 hours after placing your order, from our warehouses located in the US.
We back them out with our 2-year warranty and 30-day money back guarantee and 30-day easy returns.
If you have any questions or need our assistance, please contact us at support@zeust.com or call us at 800-983-9020

Long lasting
I have had this light for over 6 years! I have never once put batteries in it or had any issues. I live in Minnesota and it has seen temps from -30 to 100 and never had an issue! Great light!
Really Nice
I bought 2 of these grill lights as I have a gas grill and a griddle. Really lights up well and covers a large area. The light is on a swivel and moves easily to focus more light where you need it. I really like the on/ off switch that works with a tap.
Hi Mark,
Thank you for the kind words about our grill lights. So glad that you are happy with it. Happy grilling!
Please stop multiple email requests
I already answered that I can't review yet as One was a gift and we can't use the lights until the BBQ is not covered in snow! The Review requests are irritating. I wo t be able to Review If I BLOCK you.
I'd rather not do that but 6 requests After I explained Why I can't review is tone deaf on your part.
Hi Lisa. That is great to hear! (Although, it was a gift from his lovely wife, so there were little chances he won't love it ;) ). But we are super excited to hear he loves the light. We hope he will enjoy it as much as possible.
I don't know yet.
One was a gift and I can't use mine as BBQ is covered in snow❄️❄️❄️
No worries Frank. We still appreciate you taking the time to share your thoughts with us. We hope you get the chance to use your light as soon as possible. (You know how they say: nothing can stop a grillmaster from firing up his grill ;) )
What Our Customers Say About Us
Perfect Grill Light
First off, customer service is top notch. The grill light is perfect and lights up the entire grilling area. And it is also waterproof!
Rachel P.
Enthusiastic Customer Service!
Excellent product and consistently great and enthusiastic customer service.
Eric J.